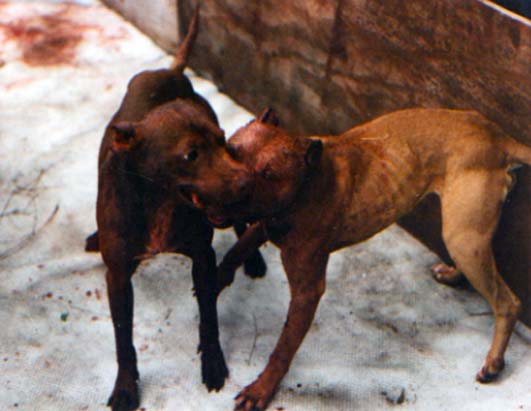 Recently, Governor Cuomo signed into law stiffer penalties for dog fighting spectators. NYDN
In the Assembly, the bill was sponsored by Joseph Lentol, of Brooklyn. Assemblyman James Tedisco, of Schenectady/Saratoga held the first animal advocacy day in Albany this year to help raise awareness of the bill.
Senators Suzi Oppenheimer of Mamaroneck and Liz Krueger of Manhattan co-sponsored the bill in the Senate. Read article.
A step in the right direction.
The truth about Dog Fighting.
Image from ABC – Inside Dog Fighting. Click to reach the site.